DC Charter Bus Rentals
If you are looking for an incredible story to tell about a spectacular holiday or party, Washington is the perfect location for that! With its astonishing beauty and magnificent landscapes, the Nation's Capital is the favorite destination when it comes to celebrating in stylish and elegant ways. Moreover, this lovely city offers a few museums and tasty restaurants, perfect for special events. For groups, travel here is a great option! People take advantage of exploring Adams Morgan and closest tourist places. Make your trip to the District of Columbia an experience you will always remember!
Booking a private charter bus rental is a great choice to discover Washington D.C and the nearby cities! No matter if you don't know the Washington Convention Center address or George Washington University Address, a charter bus takes you wherever you want. Just ask to be taken to a magical place; a shuttle bus rental allows you to arrive safely. If you are looking for a reliable transportation service in Washington, DC, think once and call our lovely customer to reserve!
Best DC Charter Buses and more!
Our shuttle service is one of the favorites in Washington, DC, and beyond! The main reason is that we are professional in everything we serve. We provide safe group trips, family reunions, volunteer events, long-distance field trips, business events, sporting events, and any other special event you have in mind. It doesn't matter if you will share this experience with a large or small group of passengers. One of our trending group tours is school trips with youth groups to go to memorable places close to the DC area and beyond!
What if you are not sure about the perfect vehicle for your group? Don't worry! Our extensive fleet includes minibus rentals, party buses, limousines, town cars, and shuttle buses. So, you will receive a wide diversity of options to raise emotions during your celebration in Washington, DC. Plus, our past clients have highly recommended booking a charter bus of our own for a simple reason: a trip to Washington deserves the best shuttle services, and we are the best in this zone! Whether this is your first time here or you are repeating, our transportation services will always leave you speechless!
The incredible places you can visit on the East Coast with our charter bus company
The best places are waiting for your next adventure in Washington, D.C.! And like these places are the best in this zone, let's start planning your next trip with the best ways for this purpose: our D.C. charter buses! Our rental team is ready to assist you with the best journey options!
Certainly, Washington, DC, is the perfect city if you are interested in US history, military parks, natural museums, and significant political buildings. No matter if you are a local or visitor, you have heard about this gorgeous city and the magnific plans it has, from the Chinese neighborhood, the high quantity of museums, fascinating natural parks, and elegant buildings on every corner. It is rare to get hectic when you walk around the city! A curious thing about Washington, DC, is that you will learn about many exciting things freely! You can tour the Capitol Building, learn about the first congress until the last one, and know the critical politicians for the Americans. Also, you should take advantage of the opportunity to explore the White House with its vast pictures, gorgeous floors, and interior design! In this last place, a tourist guide will teach you about the president's daily life, the essential rooms, and some crucial things that previous presidents left there!
Do you want to meet new and relevant historic buildings? Washington, DC, is home to many of these architectural beauties. Most museums and natural parks let you celebrate a private event, like a sports teams game, bachelorette party, day trip, or a little field trip. Our D.C. charter bus company will cover all your travel needs! Let us know what you need to take your party and journey to the highest level possible. Below there is a list of the most popular destinations in Washington, DC, to explore close to your closest friends and family:
L'Enfant Plaza
Kennedy Center
The Lincoln Memorial
The US Holocaust Museum
Massachusetts Avenue
National Museum of Natural History
Washington Monument
The National Museum of African American History
The White House
Nationals Park
The US Capitol Building
American University
The National Mall
Dupont Circle
The Air and Space Museum
JFK Center for the Performing Arts
Supreme Court Building
Capital One Arena
Our DC charter bus rental offers premium amenities
You have found a spacious charter bus rental in DC! And not only the size of our vehicles are our charter buses' most fantastic features. One of our luxurious vehicles offers WiFi and power outlets, onboard restrooms, enough space for luggage bays, reclining seats, plush seats, DVD players, charging ports, and more! Easily a youth group can enjoy our WiFi connection by listening to their trending and on-demand music! Plus, they can post all the funny moments on their social media; cool! Book a charter bus hasn't been so witty than now!
Once you decide to rent our amazing Washington DC charter bus company, feel free to call us to solve any questions or ask for a completely free quote! We recommend comparing options and choosing the best for you. Our charter bus rentals bring an unforgettable experience! No matter if you need to find the perfect place for your party, we will give you a hand with this! Besides, our professional chauffeurs are the main reason we provide safe transportation for all adventures. Don't hesitate to go over our DC partnerships across the state. Regardless of the reason, we would love to hear back from you; we will be for you!
Let's talk about our DC charter bus rental cost!
---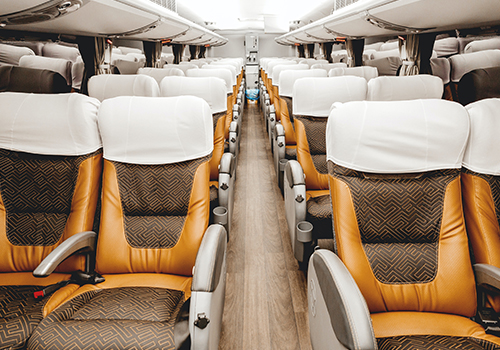 ---
Indeed, we are the best option when you are looking for affordable prices! Why? Because one of our priorities is letting everybody enjoy a fantastic adventure in the DC metro area and beyond! The best way to reach this goal is by giving budget-friendly rates. No matter the type of event or the distance, you will always receive a tremendous final cost! You will love to reserve a group tour with our prices.
---
A professional driver will take care of your guests!
---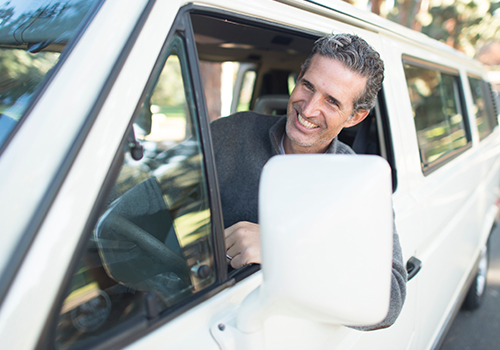 ---
Are you looking for safe transportation services? To rent a charter bus is a MUST you should experience! We know that reserving a charter bus takes many hours to think about, primarily for security and comfort. Fortunately, our charter bus rentals are the safest buses in Washington, D.C.; they are fully equipped with the essentials for your transportation needs on the road.
---
Book our DC limo bus services to arrive at all event venues stylishly!
---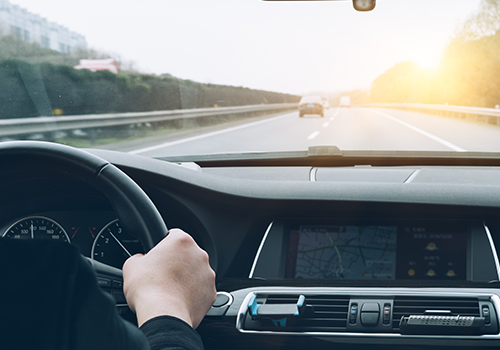 ---
We love to be part of the moments when you spend time close to your loved ones while sharing happiness! Get to every event on your agenda with the most elegant and fancy vehicles in Washington, DC, and beyond! You can show up at the National mall, a community organization event, campus tours, religious organizations outings, or famous nightlife spots across the Capital City. Don't worry; we will follow your own time and stop at the necessary times.
---
Share a great time with our DC group transportation services!
---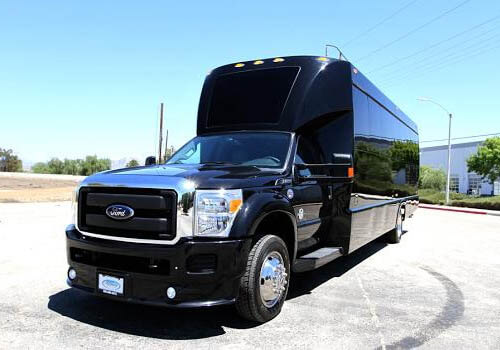 ---
Experiencing a group trip with our Washington D.C charter bus rental means avoiding the traffic, parking fees, and more stressful issues with regular service. We handle transportation even when you have a pre-scheduled tour across the city, but first, you need a trip permit. A reservation specialist will help you with anything you need for a memorable group trip in Washington, DC! Please, keep in mind we are available 24/7.
---
Get closer to more services with our Washington D.C Charter Bus company!
Enjoy a wonderful evening or unforgettable night with our outstanding fleet! Our luxury vehicles can take you to New York, where you will still be rocking with the great bars, restaurants, and tourist attractions. Then, keep breaking the dance floor in Washington, D.C., visiting the National Mall, Dupont Circle, and taking as many photos as you want! Do you imagine taking photographs and videos inside a limo? We do! And it is awesome! Your adventures will resemble a police movie in Washington, D.C., with elegant cars and well-dress drivers. This city will leave a significant mark on your soul!
Always keep in mind that a charter bus rental is waiting for your next adventure in Washington, DC! Whether you want to travel or are interested in celebrating a special date with your friends and family, our charter bus company is there for you! We care to keep our clients' list, even if you come back two years or a month later. For us, it is crucial your review after a service! We can build together the best charter bus rentals in Washington, D.C! When you choose our services; you are choosing the most charming and meticulous shuttle bus rental in the Washington, D.C, area and beyond!